Vacancy Research Engineer
30-06-2021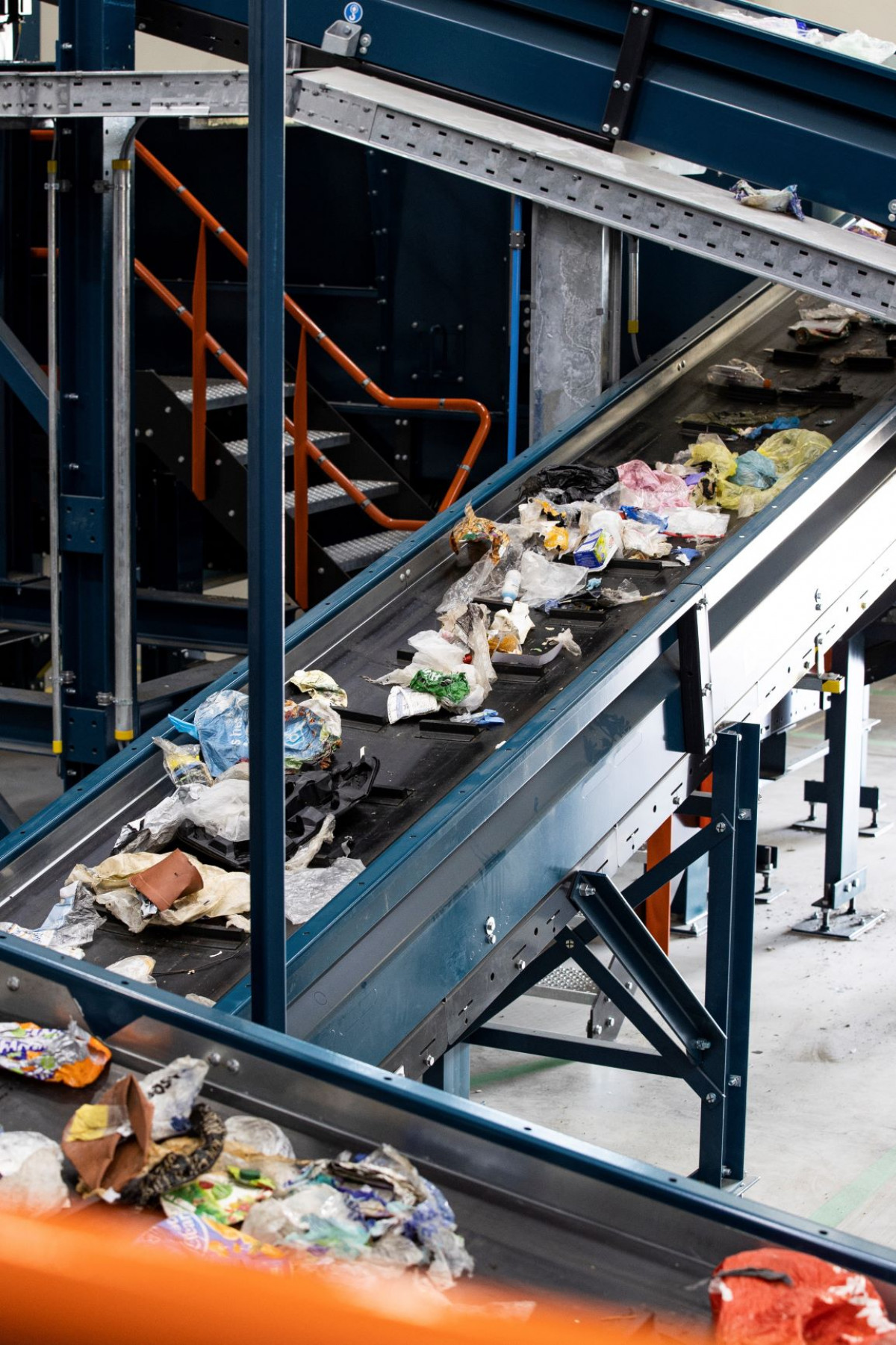 Are you the research engineer that will join our team? Send your motivation and CV to info@ntcp.nl or get in contact with Marcel van Eijk!
The National Test centre for Circular Plastics (NTCP) is a young and dynamic applied test and research organisation to develop the new forms of plastic sorting and washing from municipal waste to make the circular economy successful and valuable. In the centre a fully customizable industrial sorting line is available to develop new plastic recycling strategies. We do this by facilitating the design process (support design for recyclability), facilitating technology development (real-life testing of the process) and the development of data-driven decision models for sorting. Our colourful new building is already a landmark in Heerenveen (The Netherlands).
Our test & research centre has a strong network of waste management companies, FMCG brand owners, universities, sustainability NGOs, chemical industry, and local authorities with whom we develop plastic sorting and washing together.
With a growing project portfolio, we are extending our experimental area where we develop and improve technologies and methods for mechanical sorting and washing of plastics to enable recycling. A combination of industry standard pilot facilities, experimental setups, a small laboratory, and an artificial intelligence platform with a variety of (vision) sensors is our key to success. To use these facilities to the fullest, we are growing our team with a
Research Engineer
Circular Plastics
As Research Engineer you will be working in a small team of experts at our unique facilities in Heerenveen.
Key responsibilities
· Operate all pilot and experimental facilities for test and R&D purposes
· Design and perform soring and washing trials
· Take ownership of certain equipment
· Propose and realize technical improvements to further develop sorting, washing and other processes in plastic recycling
· Guide and coordinate operators during trials
Job requirements
· Master of (Applied) Science in mechanical engineering, industrial design, materials science, process engineering or another relevant field with an interest in the circular economy
· Experience in research, preferably in relation to plastics or recycling
· Experience in (laboratory) analysis and industrial processes
· Hands-on approach and interested in working in an experimental testing facility
· Self-motivated and pro-active team member
· Creative and confident in facing challenges
· Good presenting and reporting skills, fluent in English; Dutch is a pro
· Legally authorised to work in The Netherlands
Our offer
We offer you the opportunity to work in an innovative and creative R&D environment, where physical presence is necessary, in an area that matters and creates impact on the circular use of resources. The start-up atmosphere of NTCP also gives you the opportunity to contribute to the technological directions of NTCP.
You will join a team of well-motivated colleagues and will have a lot of international contacts. Of course, our employment conditions are competitive.
Interested?
Does this job sound right for you and do you meet the above requirements, then apply with your CV and motivation letter by email to Marcel van Eijk (mvaneijk@ntcp.nl). We only take applications in consideration that are written in English. You can contact Marcel van Eijk, R&D Manager NTCP, for more information.